The fight for a prize pool of € 40,000 starts on May 14th with a top game
Düsseldorf, May 11, 2020
 – Ubisoft
®
 announced the final lineup of the upcoming 
GSA League 2020
 .
From May 14th, eight top-class teams will fight for the title of 
GSA Champion 2020
 and a prize pool totaling € 40,000.
The prize pool will be divided among all participating teams so that the eighth-placed team will also go home with a win. The following teams
will
 compete against each other
in the 
GSA League 2020
: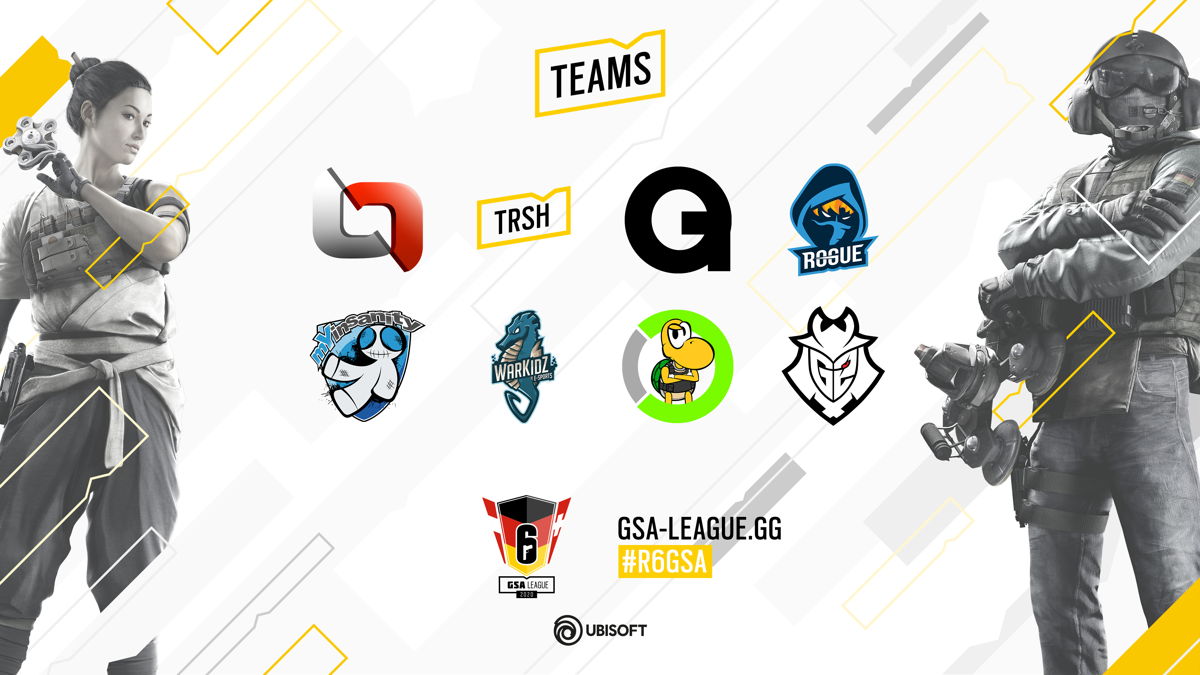 G2 Esports is one of the best and most successful Rainbow Six esports teams in the world. The organization, based in Berlin, can look back on many great successes – including victories at the Six Invitational 2019, the Six Major Paris 2018 and the EU Pro League Finals Season 8.
Rogue
The e-sports organization of Rogue has been celebrating great success for many years and is the newly crowned winner of the EU Pro League Season 11. With Lukas "Korey", Jan "Ripz" Hucke and Maurice "AceeZ" Erkelenz, three of the currently best Germans count Rainbow Six Siege players to the current roster.
Orgless
The German team around team captain Niklas "KS" Massierer was able to prevail at the German National 2019 and the Clash of Nations 2020 in Leipzig. After a thrilling final in the previous season of the Challenger League, they also secured a ticket for the coming season of the EU Pro League.
DIVIZON
The DIVIZON team was able to prevail in the qualifiers and also has experience from previous seasons of the Challenger League. In doing so, they have proven more than once that they can be expected.
TRSH
After a sovereign performance in the qualifiers, the TRSH team was also able to qualify for the GSA League 2020. Her previous successes include winning the OPL Beta Cup.
mYinsanity
The young team from Switzerland recently made a name for itself by winning the Swiss Nationals 2019. They have become an integral part of the Swiss Rainbow Six Siege Community.
WarKidz
The team of the Austrian organization WarKidz was able to gain their first tournament experience at the Austrian National 2019 and the Clash of Nations 2020 and would like to prove that they can take on the really big ones.
Turtle Esports
The traditional German club brings experience from various local Rainbow Six Siege competitions such as the Six Lounge Series and Castle Siege. After winning last year's StudiCup, the lineup is ready for bigger tasks in the  GSA League 2020 .
The first matchday is  already tough – the reigning GSA Champion Orgless will meet the G2 Esports team directly in the first match on May 14th at 7 p.m. Not only this first match will be broadcast live on the official Twitch channel  twitch.tv/rainbow6de  , but also all other GSA League 2020 matches, always on Thursday evening from 7 p.m.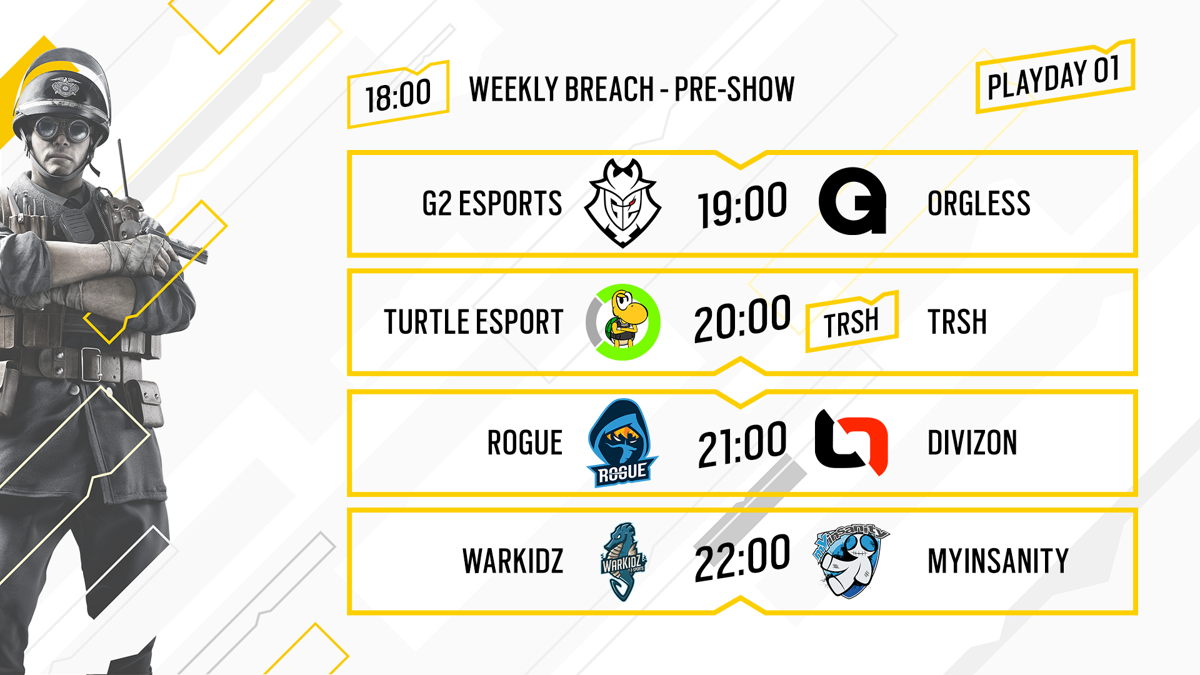 Further information and the latest news about the  GSA League 2020  is available at  GSA-League.gg  or in the social networks at  twitter.com/RainbowSixDE ,  instagram.com/rainbowsixde  and # R6GSA.
For more information on Tom Clancy's Rainbow Six Siege,  visit www.rainbow6.ubisoft.com
All offers for  Tom Clancy's Rainbow Six Siege  in the Ubisoft Store at:   https://store.ubi.com/de/rainbow-six-siege-all-games